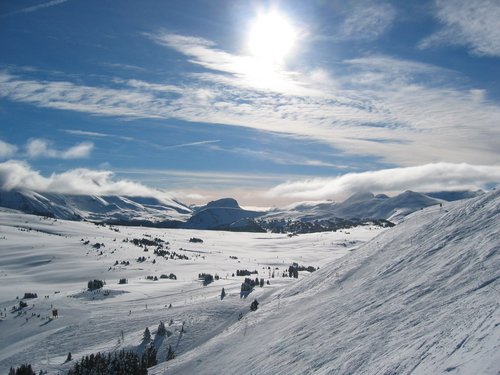 And just like that, the clouds parted and there's sunshine and a newfound optimism in Avs land again. Sometimes all it takes is a strong win on the road against your arch-nemesis in which the team plays well in areas where it had struggled earlier.
All of a sudden the Avs are tied for the 8-seed with suddenly struggling Minnesota (and Phoenix and LA) , and they get league worst Tampa later this week. Don't look now but the Avs are also the hottest luke-warm team in the Northwest, gaining more points in their last 10 games than anyone else. The avs have also won 3 of their last 4, 2 against as of right now playoff teams.
Another positive from this game is that the Avs can finally tempt fate by playing Andrew Raycroft. Peter Budaj has played well, but he seemed to start to tire in his last few starts. He is tied for 3rd in games played for goalies. Also of note only 2 of the top 6 goalies in games played have save %'s over .900. Budaj being one of those 2 (Henrik Lundqvist being the other). The Avs need Raycroft to make the occasional start in order to be a good team this seasona nd take some of the pressure off of Budaj, and last night was the first time all season (despite him being 4-1) that Raycroft showed he can be a capable backup. Let's hope to see more of that.
And the final positive. The Avs beat a good team, who just so happens to be the defending Cup Champions. The Avs have really struggled against good teams this season as their only wins against playoff caliber teams have been: Buffalo*, Philly, Minnesota, and Vancouver (x2).
Now they finally have a win over a bona-fide Stanley Cup contender in what was easily their biggest win of the season.
* Buffalo is only playoff caliber in the East, so it only kind of qualifies.